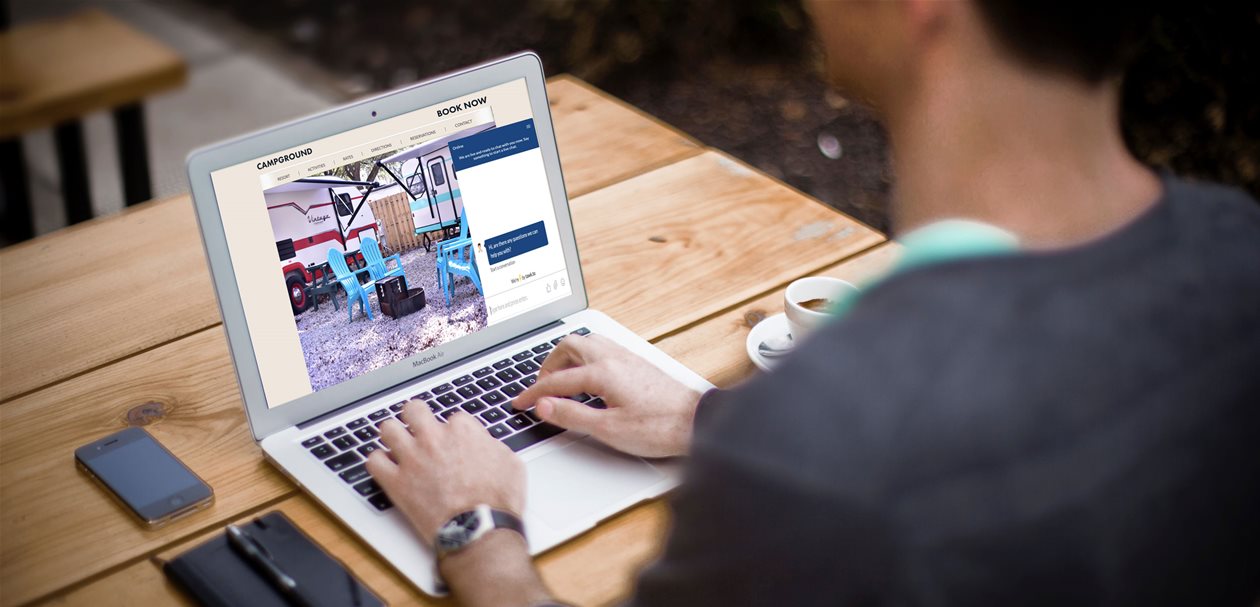 How are millennials changing the game for the RV Park and Campground Industry?
As the economy continues to climb and Americans, especially millennials, across the country are camping in record numbers.
December 23, 2019
As the economy continues to climb and Americans, especially millennials, across the country are camping in record numbers, discovering ways to gain a competitive edge should be at the forefront of any outdoor hospitality establishment's business strategy. 
What's the trick to capturing the business of millennials? According to industry expert Brad Illich, it's embracing technology to provide unforgettable guest stays throughout the entire customer journey.
Recent studies are showing campers are seeking digital opportunities to self-manage their camping experiences and there are currently only a small number of campgrounds in the United States offering their guests the tools to do so. We sat down with Illich while at the 2019 Outdoor Hospitality Conference and Expo (OHCE) in Knoxville, to find out more about Artificial Intelligence (AI) Chatbots and Guest Apps and how ARVC-member parks can benefit.
ARVC: For those who don't know, what is an AI Chatbot and how can they help an RV park owner gain a competitive edge?
BRAD: An AI chatbot can be integrated on a website and Facebook page to engage and assist users. In fact, a study has shown 85% of customer interactions will be managed by a chatbot in 2020, which proves they're fast becoming the norm. They're able to provide 24/7 service to users and answer any routine questions or even help place a reservation.
ARVC: What is the importance of providing a way for guests to manage their own bookings?
BRAD: Think about this . . . people can watch anything they want, order food to their doorstep 24/7, purchase anything in the world and find out information at a simple click of a button. Millennials are accustomed to having everything easily accessible, so having a Chatbot or Guest App will cater to their needs and make managing their stay simple. It also increases productivity for staff with fewer interruptions and inquiries, allowing them to focus on more important tasks and building a rapport with guests who approach the desk.
ARVC: What can forward-thinking RV park owners do to provide a better overall camping experience once a booking is made? 
BRAD: Apps provide guests an avenue to view and manage their booking at a click of a button–they are just so easy. If guests need to amend their stay and view their details, they don't need to search their emails or call you, they simply open their phone and do it all in a few clicks. Studies have shown that apps increase the amount a guest will spend, which is why most apps offer the ability for guests to purchase extras like firewood or propane, upgrade their stay, book tours, book another stay and more.
ARVC: How will embracing these digital features help an RV park owner attract next generation campers?
BRAD: With a constant digital connection at their fingertips, millennials expect businesses to provide information on demand. The trick is to make things simple as possible with minimal clicks and effort to achieve their desired result, which is exactly what a Chatbot and App can provide. It's no surprise that, when asked to rank how they typically get a question answered from a brand, going to the App or website was the #1 choice, on average, across the globe. Millennials are currently the largest demographic of campers and growing, so if you're not catering to their needs and making their experience easy, they may book somewhere else. 
There's no doubt about it, it's essential to stay on top and ahead of the latest trends, and when looking to attract more millennial campers, it's important to create experiences tailored for them. In fact, the majority of Gen Z and Millennials around the world (69.5%) can imagine a future where 100% of purchases are done digitally/online.
Brad Illich is the Founder and CEO of Tourism Technology Platform, NewBook. Launched in 2010 and designed especially for RV Parks and Campgrounds, the platform services thousands of users around the globe, allowing them to seamlessly manage and grow their parks with an all-in-one solution.