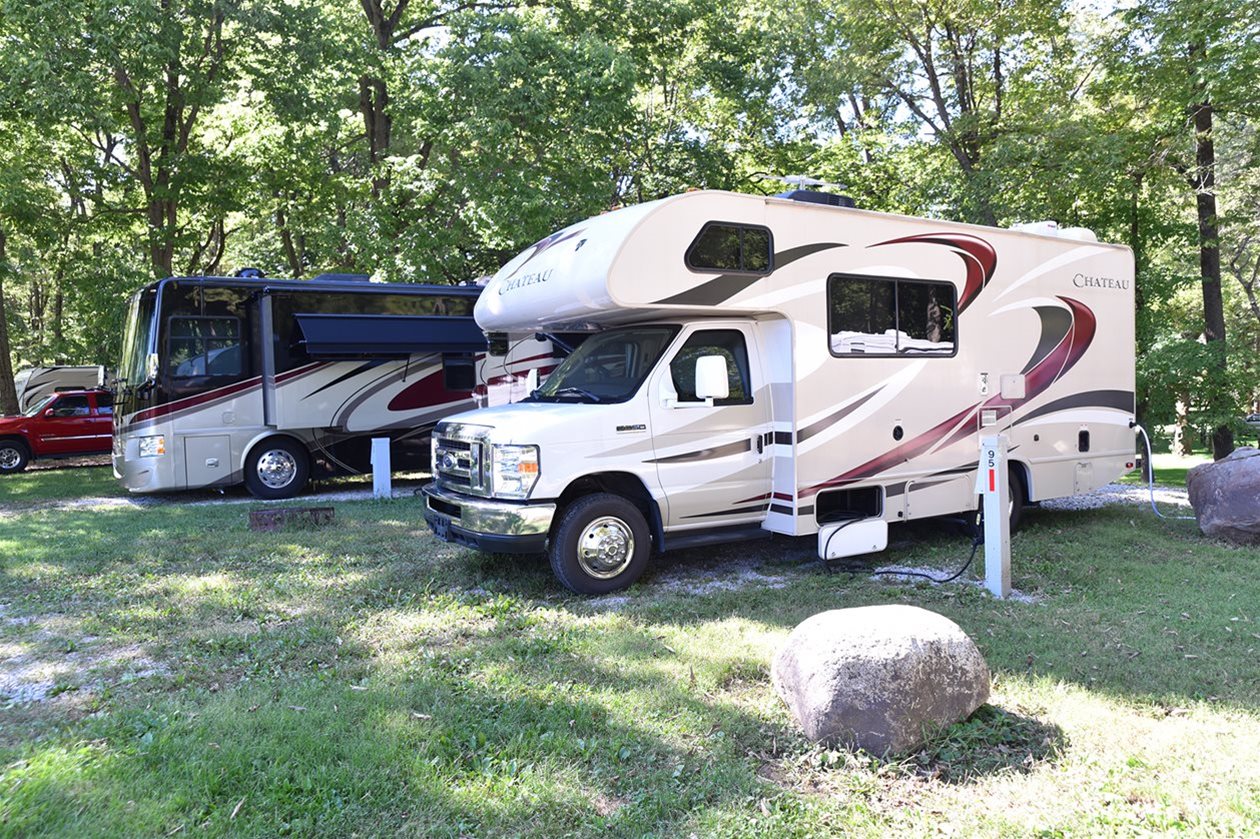 ARVC-Led Grassroots Effort Saves Campgrounds Millions
An ARVC advocacy effort led to a TIA to the NEC Code regarding GFCI Protection was approved by NFPA Standards Council, saving the campground industry millions
February 16, 2020
An advocacy effort led by the National Association of RV Parks and Campgrounds (ARVC) that took more than eight months finally secured a vital victory in late December as the National Fire Protection Agency Standards Council approved a Tentative Interim Amendment (TIA) to the 2020 National Electric Code (NEC) regarding the use of GFCI protection on 30- and 50-amp receptacles on RV park site equipment.  
The TIA fought for by ARVC eliminates unnecessary GFCI protection language which could have cost RV park and campground owners an estimated $400 for each electric pedestal on their campground to comply with code—$40,000 for a 100-site park. 
"This is a huge win for the entire outdoor hospitality industry," says Paul Bambei, president and CEO of ARVC. "It was an industry-wide effort, and ARVC appreciates the grassroots support of all our members and fellow industry supporters who emailed, called and voiced their opinions in opposition of these changes. Our industry is so much stronger together, and our collective voice can and will achieve great things. This is a perfect example." 
Much of the credit for leading this effort goes to Wade Elliott, an ARVC representative on public affairs issues, owner of Utility Supply Group and member of the NFPA Technical Committee responsible for overseeing NFPA 1194 and the National Electric Code (NFPA 70), along with Jeff Sims, ARVC's senior director of state relations and program advocacy. Advocacy efforts included direct talks with the NEC as well as a grassroots letter campaign which resulted in more than 500 letters submitted in support. 
Elliott wrote the now approved TIA and garnered support from the NEC Technical Committee and various industry partners. Both Sims and Elliott kept a close watch on all issues, serving as advocacy experts for all outdoor hospitality industry members. They were especially busy in 2019, with Sims reporting a record number of industry-related bills and issues (10,026) researched by the ARVC public affairs team. 
"Our industry is lucky to have Jeff and Wade in our corner," says Bambei. "The ability for ARVC to offer these local, state and national advocacy efforts as a benefit to our members is invaluable. Advocacy is extremely important and the work our public affairs team is doing makes our industry stronger and makes our members more successful."  
Other recent advocacy highlights include: Introducing inherent risk bills designed to protect campground owners in four states (Ind., Mo., Ohio and Virginia) and working to introduce prospective inherent risk legislation in eight other states; and the passage of the School Turnaround Act in Missouri, which allows for an extended summer vacation for schools and a letter to congress urging it to preserve RV access to network programming. 
"Situations like this one prove our members do have a real voice in industry issues," Sims says. "There is a place for all members who would like to be involved in advocacy and I encourage them to contact me if they would like to serve on the ARVC Public Affairs subcommittee to participate in an active role in these activities." 
Interested in learning more about important legislation in your state and nationally? ARVC members can stay up to date on ARVC's advocacy updates by logging in at arvc.org/current-legislation.