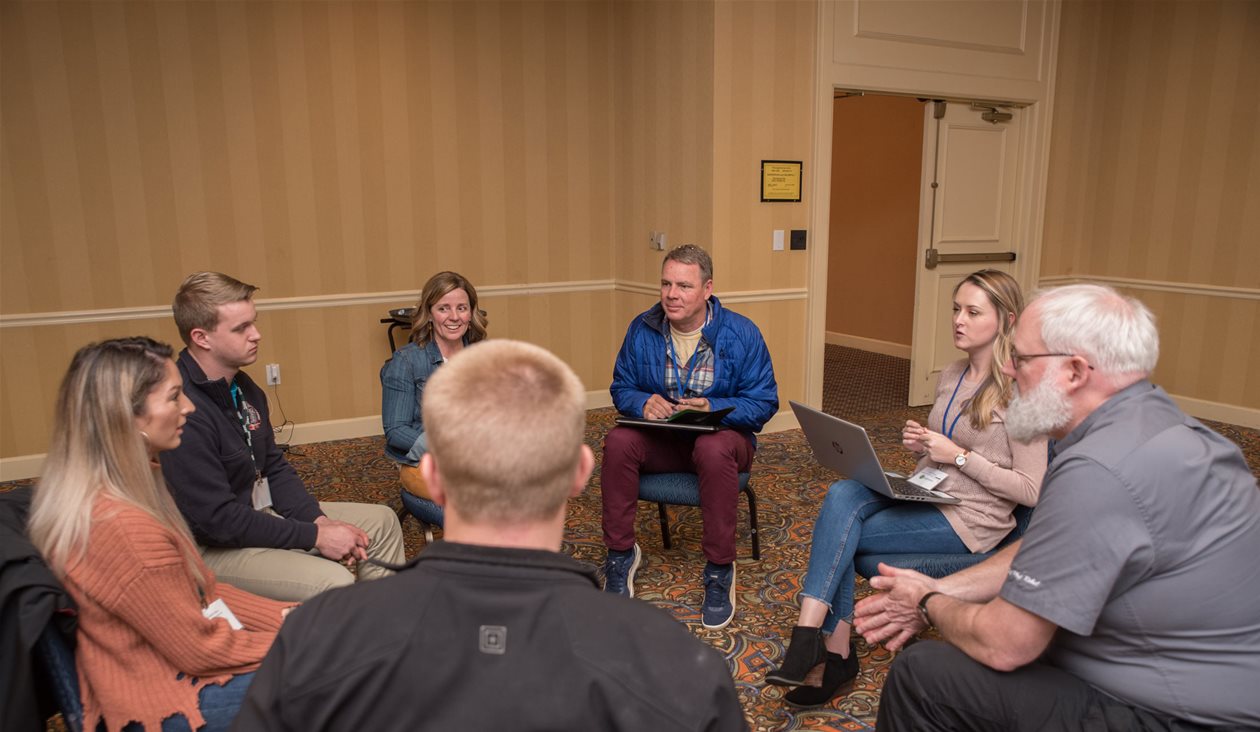 OHCE2020 Recordings Available On-Demand, 10% Off Campfire Sale Runs Nov. 24-30
OHCE2020 Recordings Available On-Demand, 10% Off Campfire Sale Runs Nov. 24-30
November 23, 2020
Despite the first virtual Outdoor Hospitality Conference & Expo (OHCE2020) wrapping up on November 5, attendees and those that couldn't attend now are able access recordings of the conference. More than 25 educational sessions, along with Takeaway Tours of ARVC member-parks, the popular Reservations Systems Panel, the informative general sessions and the inspirational keynote address by bestselling author Gretchen Rubin on how to be resilient in the age of COVID, are available on the National Association of RV Parks and Campgrounds' (ARVC) Online Learning Center.  
Those who registered for the virtual conference receive access for free, while those who missed out can purchase access to the recordings starting Mon., Nov. 23. Access to the OHCE2020 recordings costs $299 for ARVC members and $999 for non-members. ARVC will kick off sales of the recordings with a 10% off Campfire Sale that will run from Tue., Nov. 24 through 11:59pm MT on Mon., Nov. 30. Those interested can purchase access to the recordings through the ARVC Store: Purchase OHCE Recordings 
"Even if you couldn't attend OHCE2020, these recordings will provide you with all of the information and insights that you need to improve your campground business in 2021," says Paula Horwitz, executive director of education and events for ARVC. "By purchasing these recordings, you'll have access to the leading business strategies, best practices and insight, so you can learn how to improve your campground business at your convenience. And if you act quickly, you can save 10%!" 
OHCE2020's educational sessions available to watch in-demand cover a wide variety of timely topics, including: 
Facility Management
Insurance
Marketing and Advertising
Site Building and Amenities Design
ARVC 20 Groups
The 2023 National Electric Code (NEC) 
Moving Beyond COVID
Disaster Preparedness
Managing Customer Data
Employee Training and Coaching
Financing Options for RV Parks & Campgrounds
Liability and Limiting Legal Exposure
Ideas for Generating Revenue
Building a Waterpark
Getting Ready for Gen Z
"If you didn't have time to take in everything at the conference you were interested in, you still can!," says Horwitz. "We are so excited to offer attendees, and those that missed out on the live sessions, the chance to go back and watch recordings of every moment and session from the week. It is an incredible value to be able to go back and listen to these top industry experts share their lessons and advice any time you want." 
OHCE2020 registrants or those who purchase recordings can login to the ARVC portal and access the "My Learning" center to watch any or all OHCE2020 sessions. Users can also refer to the PowerPoint presentations used in the sessions by going to the "Resources" tab. There is also an open discussion board where users can comment, ask questions, leave notes and connect with colleagues throughout the year. 
ARVC has provided a how-to video to guide users to learn how to login, access and navigate the OHCE2020 Recordings page of ARVC's Learning Center: Accessing OHCE2020 On-Demand. 
OHCE2021 will take place in Raleigh, N.C. from Nov. 8-11, 2021. OHCE is a four-day event held annually by ARVC. This year's virtual event has included more than 25 educational seminars, a trade show with more than 80 vendors, Takeaway Tours, ARVC's Awards of Excellence, a Reservation Management Panel, the ARVC Foundation Silent Auction and more. Visit arvc.org/OHCE for more info.