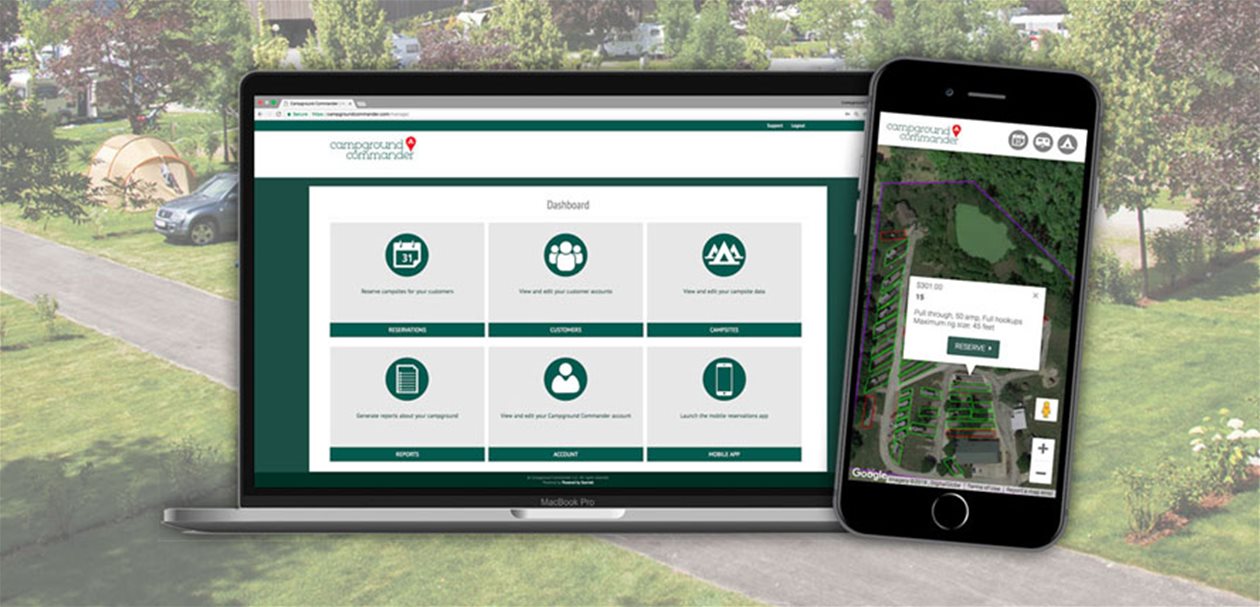 Keep It Simple... Fill Your Campground
Campground Commander, an online registration system, allows no error for double bookings while assuring the camper registrations are properly placed
April 1, 2019
You are waiting for your last camper of the day to arrive, it's late and you are tired. It's been a long day. The last arrival has been driving for hours, they will be tired and ready to get settled. It will be important to get them checked in and moved to their site as quickly as possible. The campground is full and as you see them pull in you know you've got a problem…. the camper is larger than expected. If you can get the camper around the curves on the way to the site, with the slide-outs the site will probably be too small. It's too late in the evening to ask another camper to pull up stakes and move to another site. The registration came in online, essential questions were not asked during registration, the static campground map looked to the camper like it would be a good fit, but the map didn't show accurate roadways for the camper to be maneuvered into the site. Another problem we are all too aware of is the double booking of sites when online registration is used for booking. Additionally, you have no idea of how many campers chose to camp in a campground down the way because they wanted to register online and there was no online registration available, or they didn't want to wait for a confirmation email or call from your campground. How many reservations did your campground lose to the neighboring campground last year due to one of the above? According to the 2018 KOA North American Camping Report, 86% of campers were of the Millennial or Gen Xer generations. This number was up 14% from 2015. On the other side, Baby Boomer and Mature campers were down 14% during this same period. The majority of those in the younger two generations want to register online, on their time. They more than likely will not wait for a confirmation email or phone call, they want to reserve the space and move on to something else! If campgrounds are to continue to grow, it is becoming essential they update their online systems.
Finally, there is a solution. Campground Commander, an online registration system, allows no error for double bookings while assuring the camper registrations are properly placed for the size of the RV or camper. Management can specify all of the amenities and size for each campsite, which is then automatically used to help customers pick sites that meet their needs. Sites can be easily blocked out for maintenance and emergency maintenance. Perimeters can be set to allow for long term or short-term stays, mandatory length stays and discounts, while calculating deposits and remaining amounts due. Campground Managers have the flexibility to keep track of campground activity anytime, anyplace, from any online device, whether in the field or on vacation. For campers this system provides a true visual of what they are booking, allowing them to see for real, how close they are to the bath house, how wide a site is and its shape, or how tight the turns are to get in & out of the site and campground. It actually allows campers to see real tree placement and size. The use of geo-tagged social media images in our product gives campers more extensive information so they are more likely to want to book your campground. Finally, there is an all-inclusive online registration system that keeps it simple while filling your campground! Visit our website or call for a free demo!
This content was sponsored by Campground Commander For more information contact call 816-835-9571 or visit our website at campgroundcommander.com.